Healthy Lifestyles
We run a range of groups at Fortune Work aimed at giving people the opportunity to get fit and to stay healthy. There's something for everyone, and also the chance to have fun!
Chair Exercise
The chair exercise group is run by a fitness instructor and is also supported by two Support Workers and a volunteer. There are around fifteen people in each group.
We all know that being physically active is good for us, but not everyone can walk, run, take part in aerobics classes, or cycle, so chair exercise is a great way to include people with different abilities and fitness levels. Our chair exercise group is open to everyone, whether you're a teenager or a more mature person. The thought of an exercise group can be daunting to some, so it also helps to build confidence and self-esteem. There are many benefits to this type of exercise, such as muscle toning, improving posture, burning calories, and increasing cardiovascular fitness. Exercise can also improve mood and promote better sleep. The group is also very sociable - everyone is very supportive of each other and likes to have a good laugh as they get fit!
Stretch, Reach, and Relax
The Stretch, Reach, and Relax group promotes movement, exercise, memory, hand and eye co-ordination through the use of individual and team games. The group always commences with a warm up routine and ends with relaxation. Games include a Knockout game, Ten-pin bowling, light Basketball, Target practice, and Finding Nemo (a memory game.) The group does not play all the games each week – what to do is decided by the majority vote.
The sessions always end with relaxation music being played in the darkened room for ten minutes or so, then everyone stretches up and out.
Swimming
The swimming group usually has about seven people and is supported by two Support Workers. The group is held at Drumchapel Swimming Pool which is only a short walk away from Fortune Works. The main pool is 25 metres long and at its deepest goes to twelve and a half feet! The complex also has a training pool, health suite and viewing areas.
The group members like to set themselves targets to see how many lengths they can achieve, and also to race each other. Swimming is a fantastic way to keep fit as the general benefits of swimming are available to all, no matter what ability level you are at. Swimming uses all the muscles in your body so you are getting a full body workout, and exercising in the water makes your body work harder. The swimming group is something members all look forward to every week. It's great for de-stressing and relaxing, and helps keep us all fit and healthy while being loads of fun.
Zumba
The Zumba group is run by a qualified fitness instructor is for people of varying ages and abilities, being inclusive to all. The group is full of energy and it doesn't feel like an exercise routine - more like a sociable, fun event with fantastic music thrown in! The benefits of Zumba are well known and include improving cardiovascular health, increasing stamina and fitness levels, improving coordination, and concentration skills. It also releases loads of happy endorphins and this in turn reduces stress.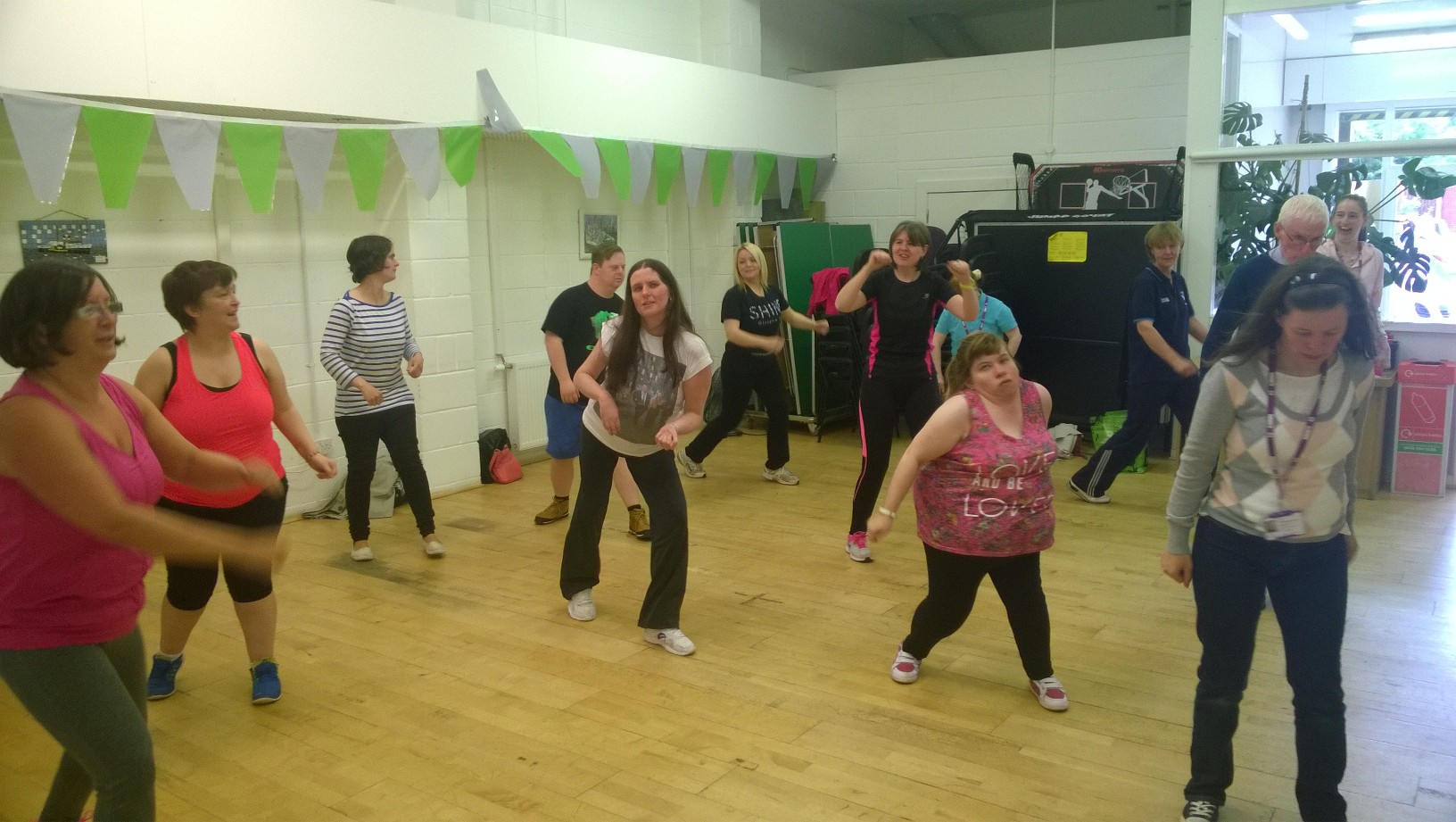 The Zumba group can be quite fast paced, but everyone is encouraged to set a pace that they are comfortable with. Everyone joins in with Latin-inspired dance moves with beats from salsa, flamenco and merengue. The benefits of Zumba are many and the best part is that we don't even realise that it is such a great workout as we are having so much fun!
Quitting Smoking
From time to time Fortune Works hosts smoking cessation classes, run by NHS Greater Glasgow & Clyde, which are delivered in a format that is as inclsuive as possible. Anyone who has ever smoked knows how hard it can be to give up, and many studies have proved that taking part in a cessation group greatly improves your changes of giving up successfully.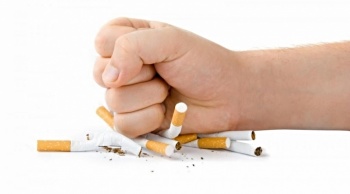 The sessions are also open to staff members who smoke, and we have had a good deal of success do far.
Happy Feet!
Health, pain-free feet can greatly improve someone's quality of life, and it been established that people with learning disabilities are less likely to visit podiatry professionals regularly than the general population. Also, regular podiatry examinations also often pick up other underlying health conditions.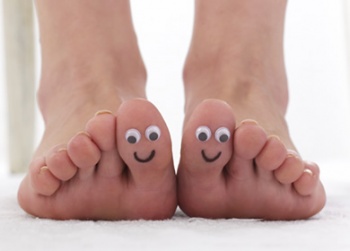 Therefore at Fortune Works we work with a qualified podiatrist who visits the service, takes appointments and delivers foot health support on-site in a way that meets our service users' particular needs. We also deliver this service at a subsidised cost, making if even more accessible for the people we support.