Volunteering with ENABLE Glasgow
ENABLE Glasgow is currently celebrating 60 years of volunteering!
We have an excellent range of volunteer roles, offering something for most people who are interested in volunteering with adults with learning disability.
If you think you might be interested, please have a look below or feel free to contact our Volunteer Coordinator, Jane Feeney, for more information.
jane.feeney@enableglasgow.org.uk
0141 332 7420
Opportunities
Whether you are looking for daytime or evening opportunities, can spare a few hours or several days per week, we have developed our volunteer roles with YOU in mind!
Our volunteer roles are clearly defined and provide excellent experience of supporting people with learning disability, working as part of a dedicated team and learning about the operational aspects of charity work.
Current Volunteer Opportunities include:
-evening social activities supporter - daytime social activities supporter- social enterprise supporter-supported living supporter-events coordinator
We Offer
•induction training •mentoring and support network •travel expenses •safe working environment •access to training opportunities •opportunity to meet new people and gain new skills
Interested?
To see our current volunteering opportunities click here.
For more information on how to become an ENABLE Glasgow volunteer, please contact Jane Feeney, jane.feeney@enableglasgow.org.uk
ENABLE Glasgow is registered with Glasgow Volunteer Centre. This excellent service provides you with more information on all of our volunteering roles and how to get involved.
Our Volunteer Co-
ordinator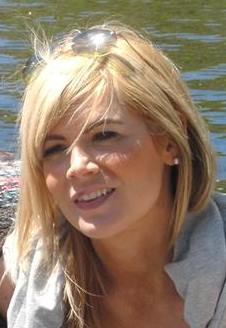 Hi, I'm Jane Feeney, ENABLE Glasgow's Volunteer Coordinator.
I am lucky to have worked with so many amazing volunteers over the years!
Volunteers play a vital role in the work we do. We couldn't provide many of our services without the support and dedication of those of you who have freely given your time to help us out.
All ENABLE Glasgow services are member led. People tell us what they want and need and we do our best to meet their expectations. Volunteers make it possible for us to think outside the box and respond to changing needs, especially in financially challenging times.
The hard work, enthusiasm and overall skill set that volunteers have brought to our charity over the last decade, has been truly amazing. It has been a pleasure to work with so many kind spirited individuals and I look forward to meeting more of you in the year to come.
To all of our volunteers, past and present, thank you for helping ENABLE Glasgow to support the people we work with. Our circle of support would be incomplete without your invaluable contribution.
Watch this space for upcoming summer training dates 2017!
Jane Feeney
You can download a copy of our volunteer application here.