Corporate Social Volunteering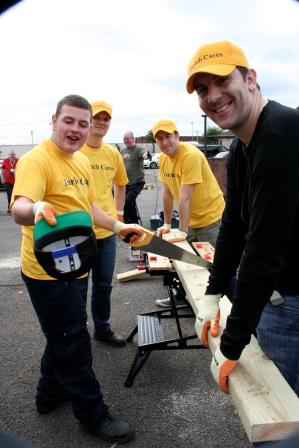 ENABLE Glasgow has enthusiastically forged some excellent and innovative corporate social volunteering partnerships with companies who have local bases in Glasgow. Together we look towards giving back to our local community by showing what parthership working can achieve.
In particular we have forged an excellent long term partnership with Mazars, as well as working almost year on year with Zurich on their annual challenges.
Our Corporate Social Partnerships:
add value to our work
raise awareness of learning disability and the work of ENABLE Glasgow
provide fun new opportunities for corporate staff teams
prove that the progressive firms concerned care about their social role.
Watch this space for news on this year's events!!!
We are always looking for new ideas for corporate volunteering partnerships, both with existing and new partners. For more information, please contact Jane Feeney on 0141 332 7420 or e-mail jane.feeney@enableglasgow.org.uk