Scott's Story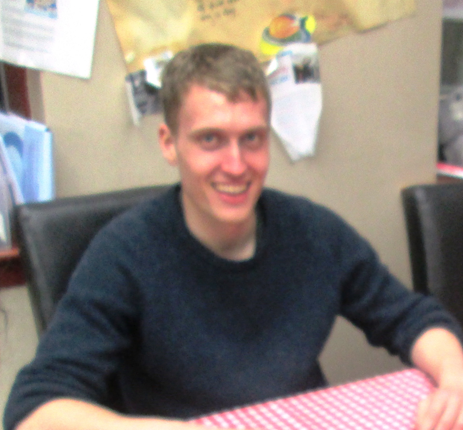 Hi, my name is Scott. I have been volunteering with ENABLE Glasgow since October last year. My volunteering has mostly involved taking part in social activities and interacting with service users. At Balshagray house I have also been learning about the day to day running of the house and learning about the care needs of the service users. I have found volunteering with ENABLE a very fulfilling way to spend my time, and this has given me a great insight into working with people with learning disabilities. Volunteering has also reinforced that working in nursing is what I want to do as a career. The thing I take most from volunteering has been, that I have had the opportunity to meet lots of great people and see how effective the services within the organisation are to people's everyday lives.
Natasha's story

Hi there, my name is Natasha and I have been involved with ENABLE Glasgow for three and a half years. My sister, Natalie started off volunteering with Fortune Works and not long after got a job in Alder Rd. My family and I would attend some events including service users Birthday parties. I sang at one of the parties and was studying performance at the time so I was asked to start a choir for Alder Rd. and Balshagray House. I've now volunteered for the choir for two years and it has been amazing. Everyone absolutely loves it and it is extremely rewarding. Everyone in the choir are always eager to sing and we have been asked to sing at many dances, meetings and general events with families visiting. After teaching the choir for a while I was asked to take over for a drama club at the club in Hinshaw Street and eventually became the club leader there. After one year volunteering at Hinshaw Street I was offered a place in a singer's company and since Hinshaw Street was moving I decided to move on as well. I then started to like the idea of becoming a support worker with ENABLE Glasgow after being involved with the organisation for so long. At the beginning of March this year I volunteered in Balshagray House for 19 hours a week still teaching the choir for one hour but basically gaining experience in support work the rest of the time. Within six weeks a job opportunity came up spending one to one time with one of the service users. I have found this to be a wonderful opportunity and a great experience, and i can see the difference in this persons life. I have learned so much and will continue to do so and hope to move forward gaining qualifications. If two members of this family weren't enough working with ENABLE Glasgow, my mum, Stella was looking for a part time job and last October she was delighted to be offered an interview and be successful for a nightshift post in Balshagray House. My family are very involved and I feel Balshagray House is like a second home, a second family. My mum said I wouldn't feel like the new person for long and I certainly didn't. Staff, management and service users have been very welcoming and I hope to stay here for many years to come.
Janine's Story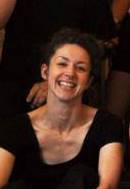 I volunteered with Enable Glasgow for just over 2 years. In that time I felt my confidence and my leadership skills grow enormously.
The atmosphere was always very welcoming and friendly and I felt extremely valued and encouraged to put my ideas forward. I was also given the freedom and support to set up a weekly drama session with some of the members as this is an area I have experience in and wanted to explore. The sessions were always well received and inspired me to develop my skills further. I have since gone on to become an Associate Director of LOOP Theatre, an exciting new integrated theatre company who specialise in devising Physical Theatre with adults who have Learning Disabilities.
My time volunteering with Enable was so enjoyable and enriching and has helped to shape who I am and what I do today. I am so very thankful to them, not only for the opportunities and encouragement that I received but for the extremely valuable service that they provide for so many people.
Lorna's Story