Fortune Contracts
As one of Scotland's largest social enterprises supporting people with learning disability, Fortune Works has more than 50 years experience of contracting with a range of private and public sector companies. This work is at the core of what we do, and is a source of great pride for the people who work with us.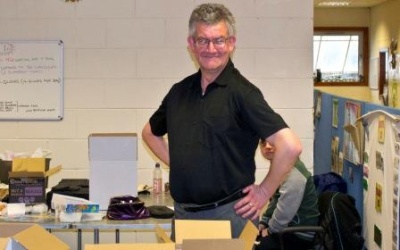 We provide a range of services, including:
Packing
Collation
Light Fabrication
Sample Preparation
Mail Preparation
Assembly
And much more.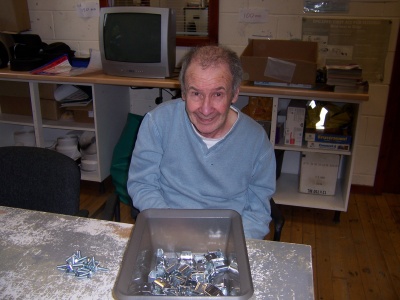 Why Choose Fortune Works?
Right First Time - Every Time – We take pride in our strict quality control procedures, checking each job thoroughly prior to despatch. We listen to our customers and provide a service that is second to none. All work is tailored to your business needs and delivered when you want it. Some of our customers have been with us for 20 years or more.
Quick Turnaround – Why send it abroad when you can get it done here? Our workforce has long experience and a strong community presence. We are able to meet your business needs efficiently and quickly – no need to find temporary staff or outworkers. We can also collect your goods, and deliver them back to you at a time that suits.
Affordability – Fortune Works doesn't have shareholders, and as part of a registered charity, isn't profit-distributing. Therefore our service is very competitive in terms of cost. Any margins are directly reinvested in the service.
Delivering Public Benefits – If your company has contracts with government or other public bodies, these often require suppliers to demonstrate public benefits through their business. By working with us, you are supporting training for people with learning disability, and this can be included in your contract bids and key performance indicator returns. We will be glad to help you with this in marketing materials or other work.
Corporate Social Responsibility – Most modern businesses have a Corporate Social Responsibility agenda, and by supporting our work through your business, you can make a contribution to this. Again, we are pleased to assist our customers in producing marketing material that highlights this.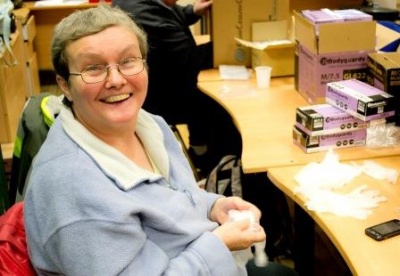 What Our Customers say About Us….
"Delivery is always quick and work is always correct"
"We have used Fortune Works for over 20 years and the work they do for us is always delivered promptly and to our very exact quality standards"
"We have used Fortune Works for several years and have found them professional, accurate, and efficient in all dealings with them".
Fortune Works for you…. Call us on 0141 944 4383 to find out more.