The Works Diner
Helping service users maintain a healthy lifestyle is an important part of our programme at Fortune Works, and eating well is a vital part of this. We've always provided good quality, affordable lunches for all who want these, but in 2018 we were able to make a significant improvement to our catering function with the creation of The Works Diner.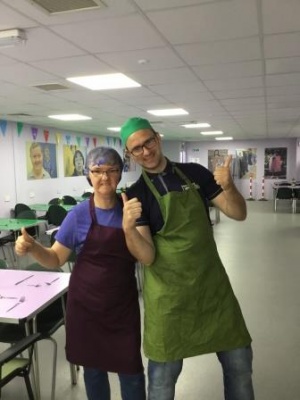 During 2018 the opportunity arose to rent a further property at the Drumry Road East site, and with grant support from the Scottish Government and Glasgow Community Planning Partnership, we were able to convert this into a modern, comfortable canteen area, with the very latest catering equipment. The Diner is also a great place to meet and socialise.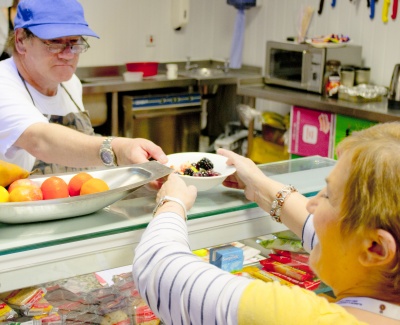 Some of our service users who are interested in catering help out with this service, and some have gone on to achieve accredited qualifications in catering and food hygiene. Service users can also learn how to cook healthy, affordable, and easy-to-make meals, and we work with a number of other agencies in promoting this. The Works Diner also generates income which is reinvested in the service and is an important part of our social enterprise activity.
You can find out more about our healthy living initiatives elsewhere on our web pages.