Care at Home - Coming soon
ENABLE Glasgow currently operates a housing support service for 6 individuals within the Broomhill area of Glasgow. Support is provided through the team at Balshagray, and each service user is linked into the wider ENABLEGlasgow circle of support. Each receives individualised support in accordance with their own specific needs and preferences. Service users are active and recognised members of the local community.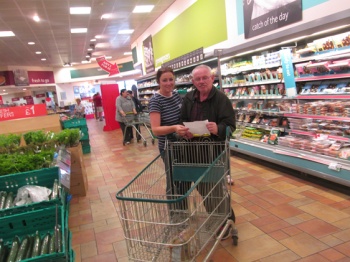 Service users are encouraged to have an active role in the development of all aspects of their service. We are currently working to re-register this service with the Care Inspectorate as a full Care at Home service. This means we will be able to meet service users' changing support needs while helping them retain the independence they value so much. There will be more information on this available on the website soon.
In the meantime, you can read the latest Care Inspectorate report on the existing Housing Support service
Staff


Sinead
SUPPORT WORKER
SSSC REGISTERED PRACTITIONER
HNC HEALTH AND SOCIAL CARE LEVEL 3 HEALTH AND SOCIAL CARE

Roz
SUPPORT WORKER
SSSC REGISTERED PRACTITIONER
HNC HEALTH AND SOCIAL CARE LEVEL 3 HEALTH AND SOCIAL CARE
Pamela
SUPPORT ASSISTANT
SSSC REGISTERED PRACTITIONER
WORKING TOWARDS SVQ LEVEL 3 HEALTH AND SOCIAL CARE