Are You Paying Too Much Council Tax?
In most circumstances people with learning disabilities and their carers can apply for reductions of or even exemptions from Council Tax (in the case of people with learning disabilities who live alone or with others who have a learning disability).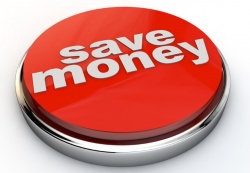 People with learning disabilities are exempt from paying the tax, and 'disregarded' when calculating how many people live in the house. Also, if you can prove you are a carer, you can also be disregarded if you and the person you support receive certain benefits. For example, if a mother, father, and a person with a learning disability live in a house, the person with the learning disability and at least one carer can be exempted if the carer meets certain criteria (see below). Therefore the household would be entitled to at least the 25% single person discount even though there are three people actually living in the house. If it can be established that two carers qualify and therefore ignored for Council Tax purposes, then it can be possible for the house to be treated as if it was unoccupied, and therefore eligible for a 50% discount.
For the purposes of Council Tax, you are considered a carer if you are all of the following:
• living in the same home as the person you are caring for,
• caring for them for at least 35 hours a week,
• looking after someone who is not your spouse or partner,
• looking after someone aged 18 years or older, and
• looking after someone who is also receiving the highest rate of the care component of Disability Living Allowance, or the Daily Living Component of Personal Independence Payment at the enhanced rate, or the higher rate of Attendance Allowance.
There can be more than one carer in the home who meets all these requirements. Every carer who meets these requirements will be ignored. You do not have to claim Carer's Allowance to receive a discount and your income and savings will not affect your eligibility. Also, if you are making a backdated claim, you can do this right back to when the Council Tax was introduced in April 1993, or the first date you became a carer after that.
Full details, and a form through which you can claim a discount, is available from Glasgow City Council. You can download copies of the relevant forms below. Please note, these forms are just for Glasgow - if you are in another local authority area, please check your local Council website.
Download the Exemption Form for people with learning disability here.