Taking Part in the IASSIDD World Congress
Posted on 30th Aug 2019 at 10:27 ( Last updated on 30th Aug 2019 at 15:23 )
ENABLE Glasgow, and Fortune Works in particular, is very proud to have played a part in the recent World Congress of the International Association for the Scientific Study of Intellectual and Developmental Disabilities (IASSIDD), which was held in Glasgow in early August.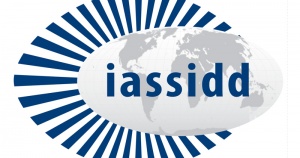 This is a highly prestigious event, with more than 1,500 practitioners and academics coming together from all over the world in order to share new ideas, life experiences, and new developments. This is the first time the event has been held in Scotland, and Fortune Works has been working with the Scottish Commission for Learning Disability (SCLD) for almost a year in order to make a contribution to the Congress.
A number of Fortune Works service users served as local ambassadors during the Congress, helping delegates find their way around, and giving them more information about the venue and the city generally. This involved a significant amount of training over recent months, and quite long hours during the Congress itself, but all our ambassadors enjoyed the experience very much, although they were tired afterwards!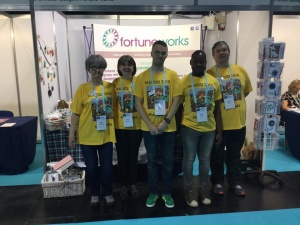 Fortune Works also had a stall at the event through which we were able to sell our range of Fortune Products. As many of these have a very Scottish theme, they proved very popular with Congress delegates, and it's good to know that the products we make here in Glasgow are now flying around all over the world!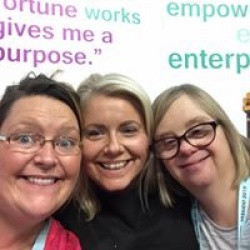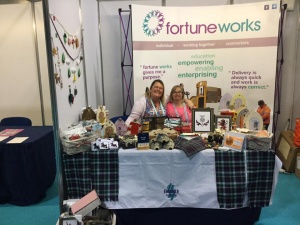 Everyone who took part in the IASSIDD Congress will remember the experience for many years to come, and our thanks to our colleagues at SCLD for helping us take part. But most of all, to thanks go to service users and staff who worked so hard at the event itself, and with all the preparation for it. It has been fantastic to take part in this once in a lifetime event, and to showcase our service users' talents to the world! You can watch the inspiring IASSIDD video by clicking here.