Supported Living Shortlisted for Award
Posted on 2nd Jul 2018 at 13:18 ( Last updated on 2nd Jul 2018 at 15:04 )
Supported Living Shortlisted for Award!!!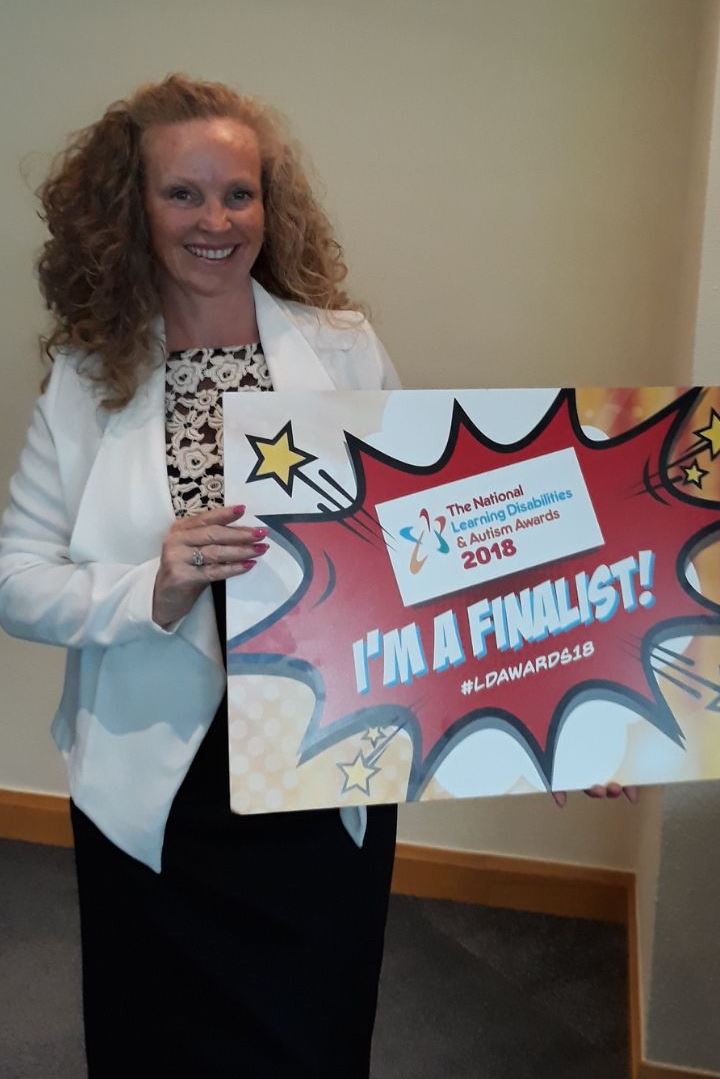 We are delighted that our supported living services, Esmond Street Advanced Support Project, was recently shortlisted for a National Learning Disabilities & Autism Award. This is a UK-wide award, and our service was nominated in the Supporting Older People category.
The nomination was made by Jo Smith of A1 Training. Jo has provided training for us for many years. In nominating the unit for the awards Jo said,
"We work with many care establishments, and have nominated ENABLE Glasgow for their aim of consistently delivering quality of care to all adults with learning disabilities, but especially for the way they handled a significant transition for older people with sensitivity to everyone's needs. They have been at Esmond Street for a while now, but it would be great for them to be recognised for their hard work and dedication."
Six of our support team attended the award ceremony on Friday 29th of June in Birmingham, celebrating with over 800 inspiring individuals! Although we missed out on an award, we are very proud to have been recognised in the final 9....the only Scottish organisation there!!! Well done to our dedicated staff and volunteer team and to all involved. Excellent achievement! Watch this space...maybe next year!!!