Join us on Sunday 5 Aug at Glasgow's European Championship events...
Posted on 30th Jul 2018 at 11:05 ( Last updated on 3rd Aug 2018 at 09:29 )
As Glasgow gears up for the European Championships, the ENABLE Glasgow team are preparing to join the celebrations and festivities at the Go Live Tent!
We will be at Glasgow Green on Sunday 5th of August from 10am-12.30pm showcasing our volunteering opportunities and activities.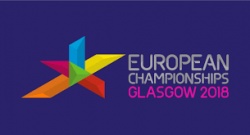 We will be right at the heart of the action at the beginning of the cycling event!
...
Why not come along and meet some of the guys that make ENABLE Glasgow the organisation it is and find out how you can get involved. We would love to see you there!
Our friends and colleagues at Volunteer Glasgow are running volunteer events at the Go Live Tent throughout the Championships.
Watch this space for further details!
For information please contact Jane: jane.feeney@enableglasgow.org.uk, 0141 332 7420