HSCP Consulting on the Future of Carers' Services in Glasgow
Posted on 30th Jan 2019 at 09:18 ( Last updated on 30th Jan 2019 at 09:23 )
Are You an Unpaid Carer?
If so, Glasgow Health and Social Care Partnership is seeking your views on its strategy for supporting you. The HSCP has expressed its commitment to delivering the best outcome for unpaid carers and the person they care for. In order to support this aim, it has developed a draft Carers Strategy for 2019-2022. Before finalising the Strategy, the HSCP would like to engage with carers and is keen to hear carers' views and capture feedback.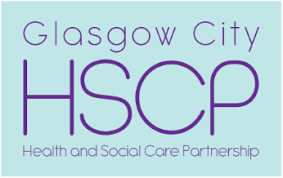 In order to help with this, the HSCP has organised a series of meetings for carers during February. Three of these will be held in localities, with a city-wide meeting towards the end of the month. Details are as follows:
North West Locality - Tuesday 5th February, 11am, Social Work Offices, 35 Church Street, Partick
North East Locality – Thursday 7th February, 11am, Barmulloch Residents Centre, 54 Quarrywood Road, Barmulloch
South Locality – Monday 18th February, Time and Venue to be confirmed.
City Wide Meeting – Friday 22nd February, 10.30am, City Halls, Candleriggs
You can book directly with the HSCP for any of these, or we will be glad to do this for you if you wish. Also, you can view a copy of the strategy by clicking here.
Also, we will be adding a copy of this to our website soon. Be sure to have your say!